Finding a job is hard. Suppose you are looking for a remote position. In office-based employment, you can quickly build up a team and talk with the team. But in remote jobs, things are a bit different. Hard to build a good bonding from online chat (most cases; not for everyone). But let's take a step back from thinking about how to do the job and focus on getting a job. If you are reading this blog, I assume you already have some skills and are ready to find a job. I'm going to share how you can find a remote job!
LinkedIn
If you don't have a LinkedIn profile, please create it right away. It works as an online resume and is super helpful to grab a job. Get a professional picture as a profile pic and put a decent cover. Also, write everything honestly, don't add something you don't know because the job can come for that skill. Here is an example of a good LinkedIn profile – https://www.linkedin.com/in/brianalkass/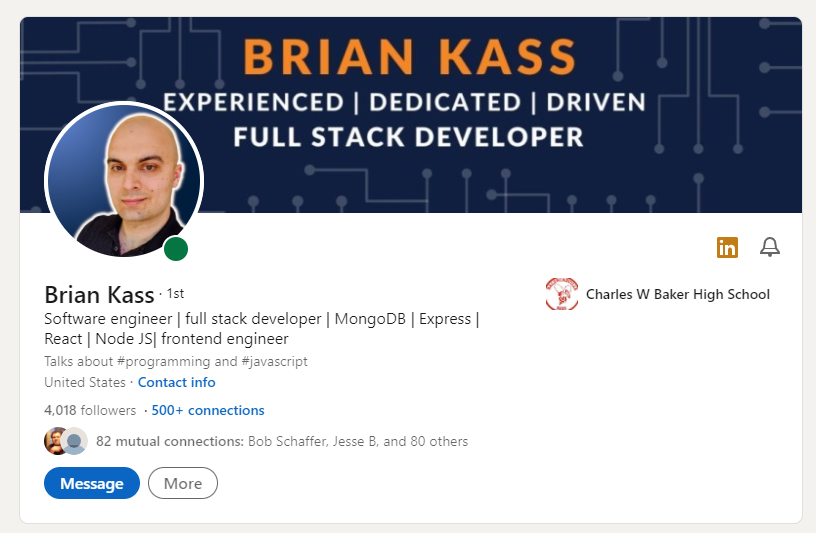 As you can see from one single look, you can find out what he can do, right? Recruiters will just look for a few seconds on your profile to make it as good as you can so that they get hooked with it.
To make a good profile, please add
Experiences
Educations
License and certification (if any)
Skills
Recommendations (from others)
Also, try to post what you are learning/developing from time to time. Posting once a day or one post in two days can work well. Just try to network as much as you can.
Once you have a good LinkedIn profile, let's start searching the jobs. There is a job tab on the navbar. You can just click there and look for the jobs it's recommended. It'll mostly recommend local jobs.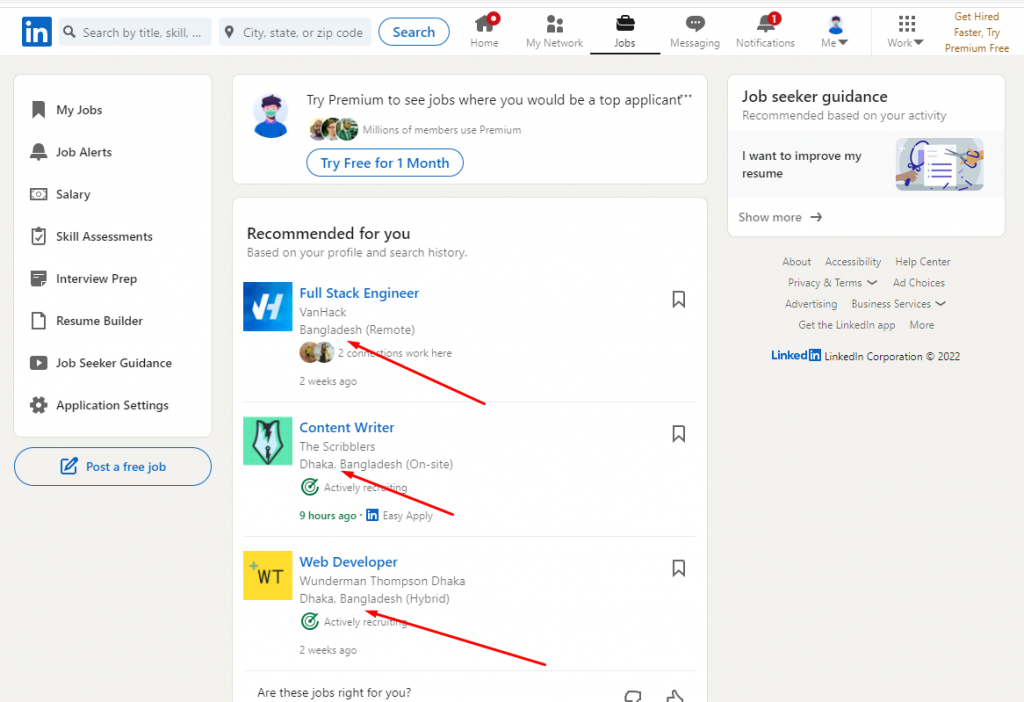 Here you also can search for your job and put the location "Remote"
If you are looking for a specific role, you can also search for your position here. So this is the easiest way to apply for a job using LinkedIn. But I'm going to help you to learn something more.
Go to the homepage, search "Remote reactjs" and select posts; the date posted will be 24 hours. Finally, try sort by latest this will give you the post people did in the last 24 hours about the remote reactjs keyword. So here you can find someone who is hiring remote people. This way, you connect with a human instead of mass applying on a job post (which companies can easily ignore). Here is the example –
I hope this will help you to get some remote jobs from LinkedIn. But if it doesn't work in your case. Let's go to step 2.
Discord/Slack Communities
Every programming language or framework nowadays has a community. I assume some people are not technical; maybe who is reading this blog. Then you can join some communities where you can get some insight about your position & job board maybe. I'm going to give an example related to react js again. React js has an amazing discord community!
You can easily find a job board here, which posts many jobs related to react js!
Also, if you join in other communities as I joined in –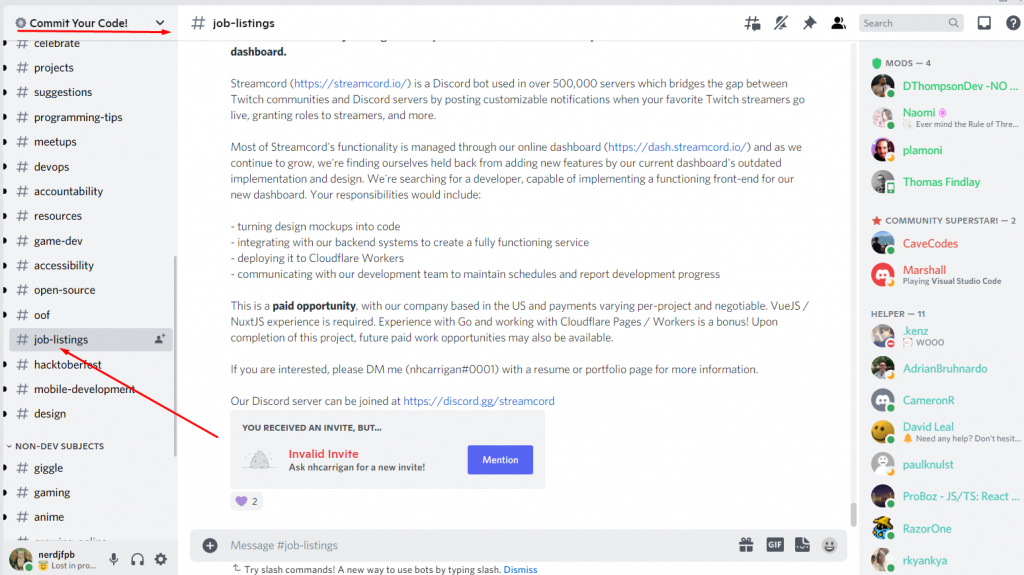 Then you can also join some slack like this –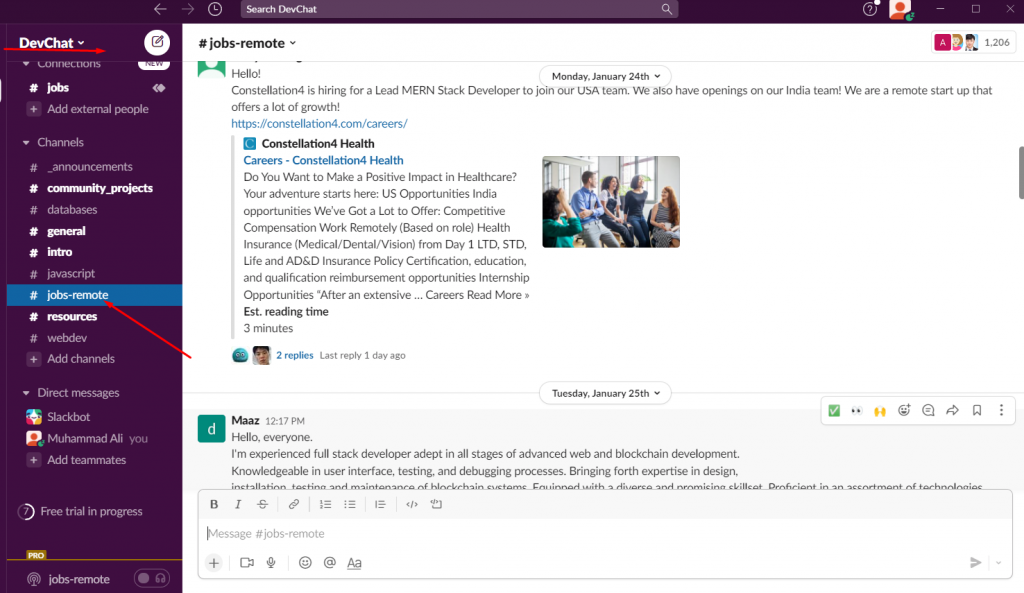 Joining communities can help you get a job quickly. So worth trying! If you don't like this idea, I have got more options for you! Read more to find out!
Remote jobs sites
You can follow many remote jobs sites every day to find new jobs. Here are the popular ones I usually suggest using –
We work remotely – https://weworkremotely.com/
Remote io – https://www.remote.io/
Remote ok – https://remoteok.com/
Angellist – https://angel.co/
4 day week – https://4dayweek.io/
Hacker news jobs – https://news.ycombinator.com/jobs
There are tons of websites/newsletters you can follow to get job information. But I feel good with the list I gave. Angellist is mainly about the startup, so go for it first if you like to work on a startup. 4/day week focuses on the jobs where you work four days a week. Hacker news jobs are mostly startup jobs. So I hope this will help you to get jobs from here. 
Twitter
If you are still here, then it means that you want to do more. The good thing is I've more for you! This step is looking the jobs on Twitter. I usually follow the people who are related to my tech stack. In this way, I can see if someone is hiring people about my stack. Also, some people hire using a tweet. So you can get hired by a tweet. I got my current job from a tweet. So I can say it's possible. Also, here you connect with a human, which is always better. 
Reddit also has many job boards; you can check those out for getting some remote jobs info.
I hope this whole blog will help you get the position you want. I am hoping for the best!
---
If you have a question. Please reach out to me in – instagram, twitter, linkedin

I'm building a developer community. If you want to join then –